Oliver Fishing lodge
Olivier Charpentier, founder of Oliver Fishing Panama lodge in 2008, and his wife Suzy, welcomes you in the pure hart of Chiriqui archipelago. Oliver Fishing organization is located on the pacific coast of Panama, in Boca Chica village. The fishing departures are made from the lodge.
The lodge have 3 air conditioning rooms at the second floor, a large terrace and bar, with a nice view on the delta. Suzy takes a special attention to the meals, based on fresh fish, meats, shrimps and lobsters, mix of African and European cuisine. Drinks and meals are taken together, keeping a familial ambiance. Groups are limited to 6 fishermen's, to preserve service and guiding qualities.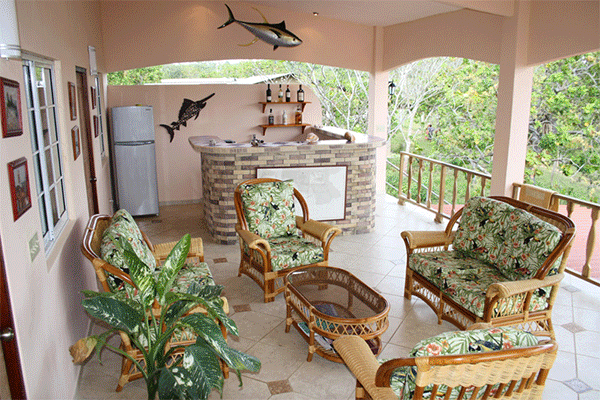 Boats:
The club have two 28 feet open boats, with twin 140 hp Suzuki. Boats are full equiped for fishing in the archipelago and are especially designed for casting and spinning conditions, with there vast platform. They have a large fuel autonomy for the remote base camps, GPS, finder, many rod holders, livewell, tuna tube, fresh water etc… real fishing machines!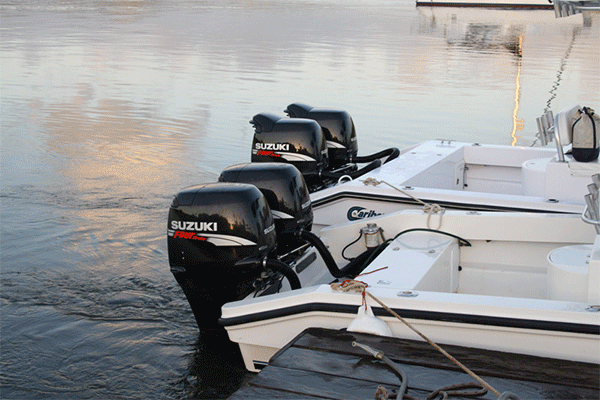 Your guides:
Your guides are competent, passionate, and attentive. They know there place by heart, and will show you all the details and ruse of fishing in this place.
---
A fishing week:
A typical stay in Oliver Fishing lodge includes 6 full fishing days. But it is possible to stay more, as you have many flights possibilities to reach Panama.
DAY1: International flight from your home to Panama City.
Some USA connections with COPA Airlines (www.copaair.com) can bring you directly to David.
If not, you will have to stay one night in Panama City.
DAY2: Local flight from Panama to David with COPA airlines.
Olivier will welcome you in David airport and take you to the lodge (1 hour drive). Installation.
DAY 3 to DAY 8: Six full fishing days, with a possibility to make a remote base camp on the islands.
DAY 9: Flight back to Tocumen, and flight back home.
Seasons and technics:
The lodge is opened from 1st December to 30th of June. On rain season, July to November, the lodge is closed.
Each season have is fish and opportunities. The variety of fish is so extended that you will always have good results, mixing technics. Trolling live baits or lures, casting poppers or stick baits, jigging, and bottom fishing are part of what we do and mix every day.

Speciality at Oliver fishing is the casting of lures. It is a funny and active fishing witch allow to target    many spices of fish. But we also do jigging, live bait trolling, and of course trolling for billfish. At stay at Oliver Fishing is the way to learn many about fishing and technics.